Portfolio Management
Review and manage your precious metals portfolio, completely from the comfort of your phone. Check-in daily to watch your precious metals investments grow. Make adjustments to your own gold-silver ratio or add to your own personal reserve. It's an easy way to stay up to date on your precious metals holdings.
AutoInvest
Put your investments on autopilot with OneGold AutoInvest. Choose how much precious metals you would like to purchase via ounces or dollars. Then choose the frequency such as daily, weekly, or monthly you would like to make your purchase. And then set back and watch your personal precious metals vault grow.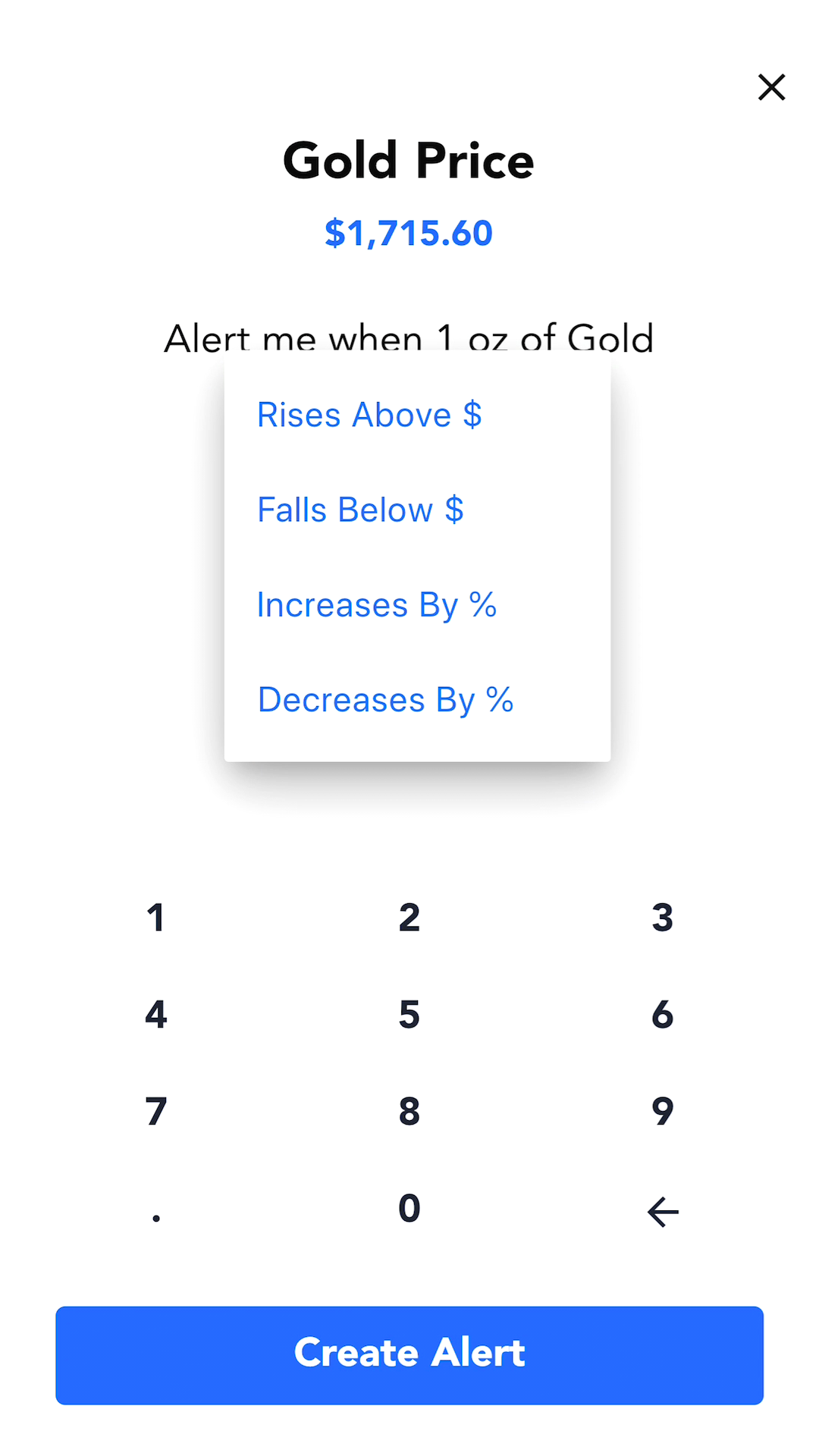 Introducing Custom Market Alerts
Via the OneGold Mobile App, you can now create triggered alerts to notify you when Gold, Silver, or Platinum price meets your buying or selling criteria. Once price hits the percentage or exact dollar amount threshold, automatically, a push notification will appear on your phone. Never miss the perfect buying or selling opportunity again.