AutoInvest
Put your investments on autopilot by using AutoInvest. This unique feature allows you to create an automated order for real metal, and tailor it to fit your needs. You can buy in terms of a set dollar amount or metal ounces. AutoInvest orders can be set to occur daily, weekly, monthly, or quarterly. This tool is ideal whether you are wanting to dollar-cost average into a position or build a metals-backed savings account.
Physical Redemption
Easily convert your vaulted holdings to APMEX product, via the redeem section of the OneGold app. Select from a wide variety of APMEX products, and APMEX will QuickShip the metal directly to you. Through the combined efforts of APMEX and OneGold, it's never been easier to convert your vaulted holdings to cash or physical metal. If you don't see a product you like, give us a call, and we can add one of 30,000 products from the APMEX catalog.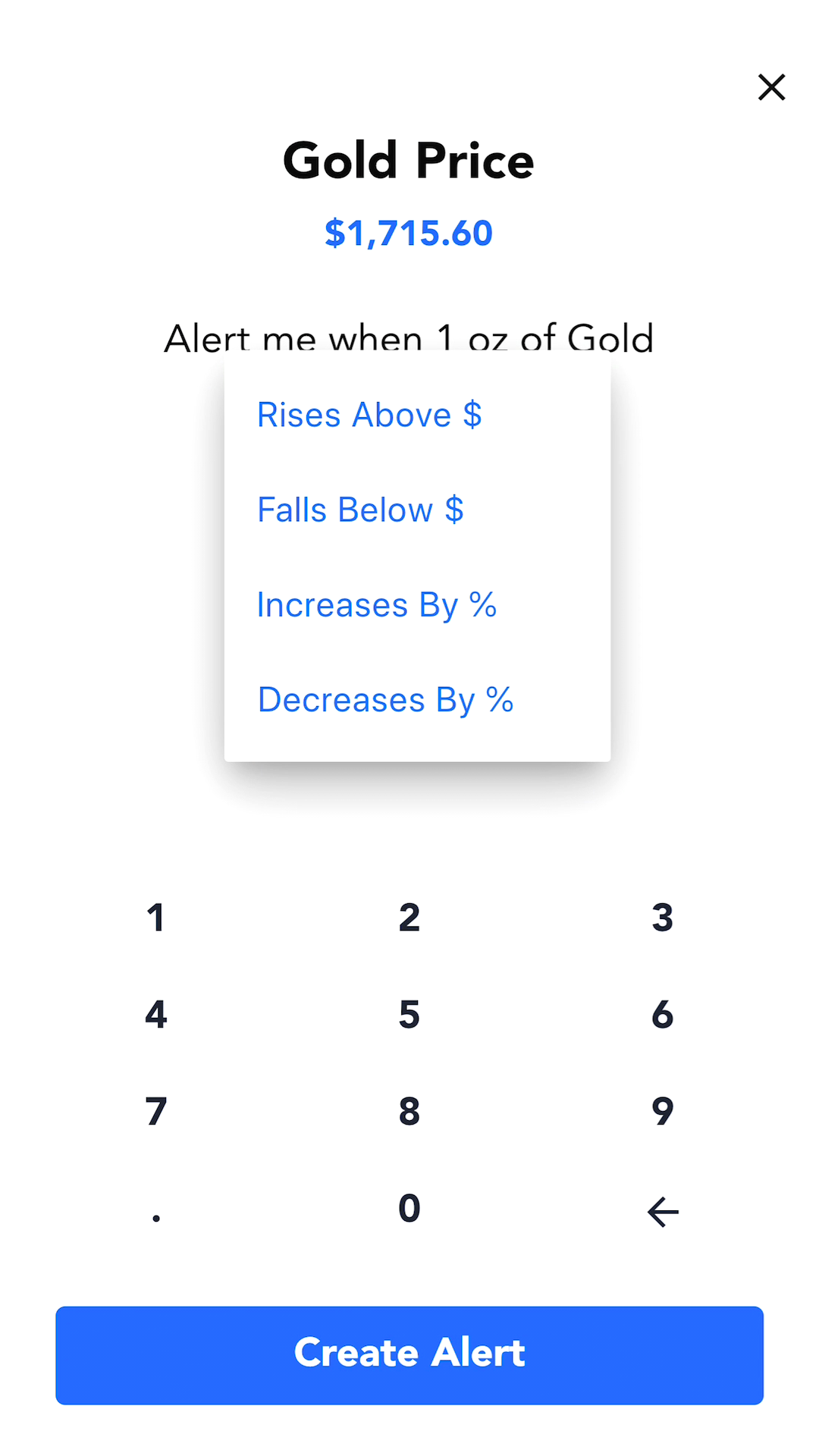 Custom Market Alerts
With a free download of the OneGold mobile app, you are able to create custom market alerts. This feature will alert you via push notification when gold, silver, or platinum prices reach your desired threshold. These alerts can be tailored for a certain percentage or dollar amount. Never miss the perfect buying or selling opportunity again.