OneGold vs BullionVault
Transfer from BullionVault to OneGold and earn up to $1,000
OneGold and BullionVault both provide investors with a cost-effective way to buy, store and sell precious metals, but each company's business model is fundamentally different. OneGold's mission is to offer customers an easy-to-use, efficient, and secure online marketplace.
By joining OneGold, customers can own precious metals in a matter of minutes and enjoy the benefits of lower storage rates.
We are so confident that you will love our intuitive platform, that we are willing to ease the transition. You can earn up to $1,000 on your first purchase.
It's as easy as 1, 2, 3. All we need is:
The name of your current gold investing platform
A copy of your latest invoice or statement
The amount you plan on initially depositing into OneGold
Easy-to-use
With BullionVault, it can take more than two hours to get setup and own metal. OneGold's platform allows new customers the ability to own metal in just under 5 minutes!
OneGold makes purchasing simple by accepting multiple payments methods such as ACH transfers, bank wire transfers, personal check, credit card, PayPal, and even Bitcoin. Additionally, customers can purchase metal immediately before funds have cleared, whereas BullionVault requires customers to pre-fund via bank wire transfers.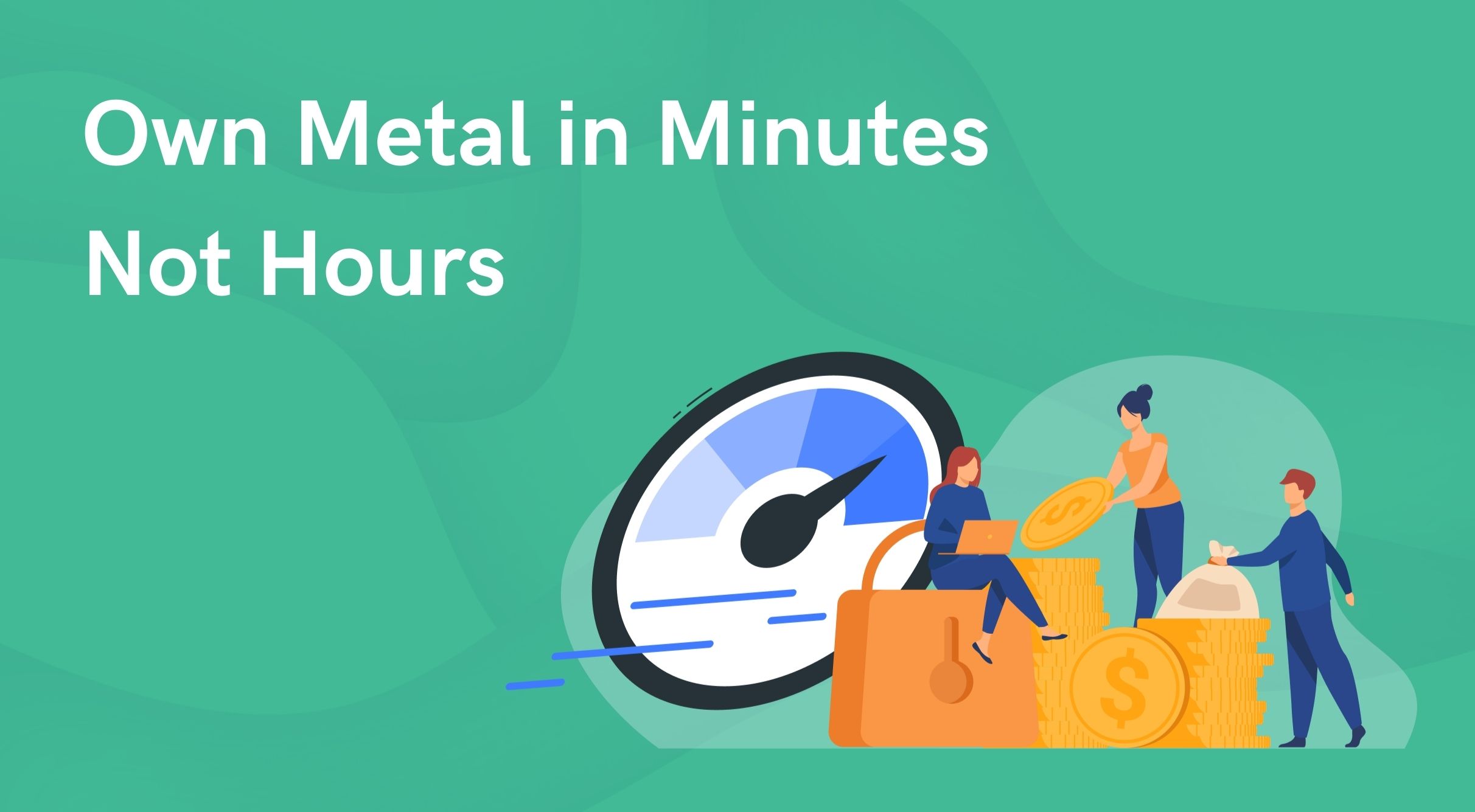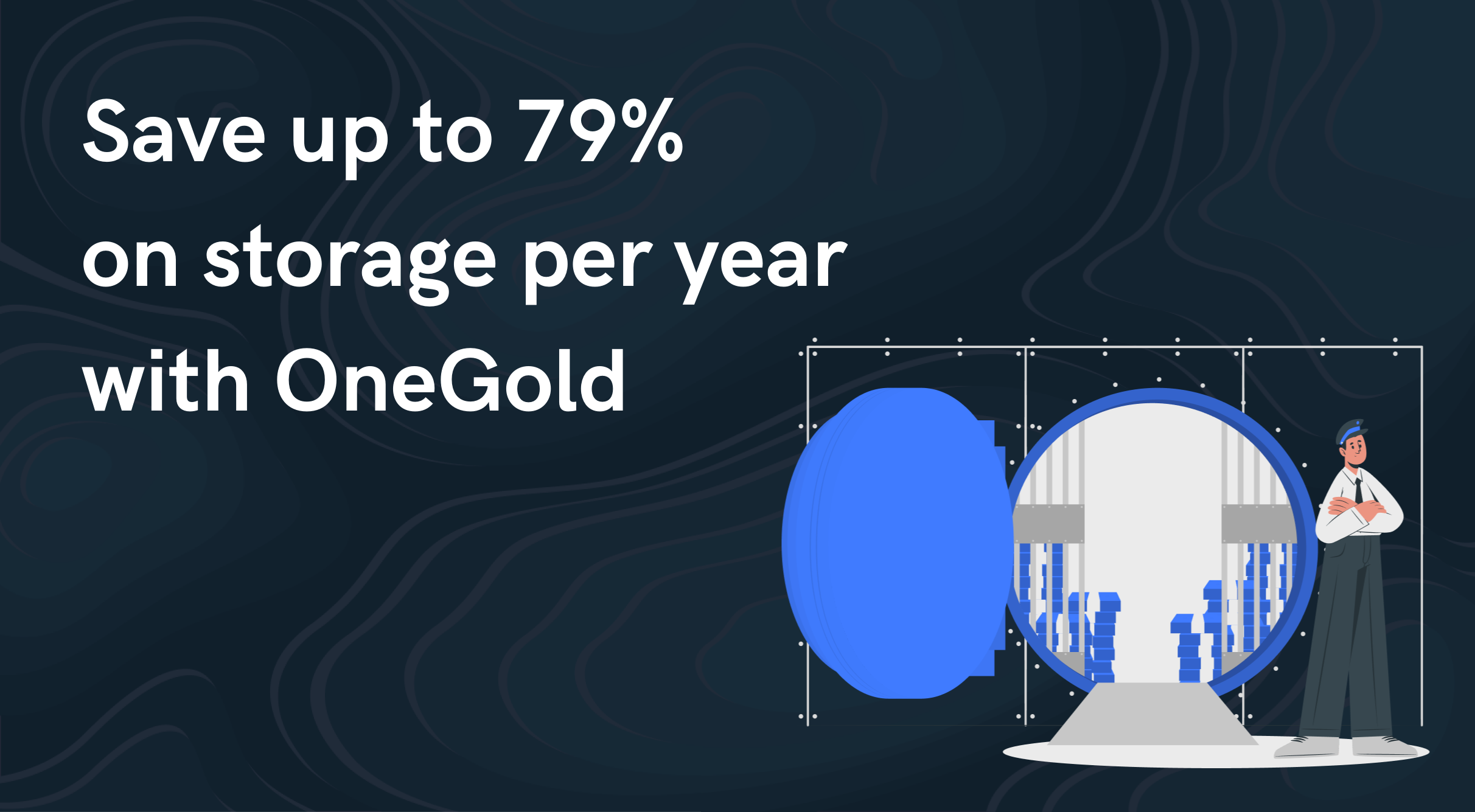 Cost-Effective Storage
OneGold's minimum storage charge is $20 per year for gold, silver, and platinum. With BullionVault, customers are required to pay a minimum of $48 per year for gold and $96 per year with silver and platinum. For a $5,000 account, customers could save up to 79% on storage fees per year with OneGold!
Physical Redemption
While it is possible to redeem physical metal from BullionVault, they only have one retail product readily available for redemption, 100g gold bars. Their redemption process is not intuitive and fees, which range between 2.5% and 10.0%, are expensive and difficult to understand.
OneGold on the other hand, offers customers an online redemption program similar to many of the most popular e-commerce platforms. Customers can purchase in increments as small as 1 gram and at APMEX's best pricing. Simply visit our redeem page and add the products you wish to redeem into your cart and your order will be shipped within one business day, by the world's leading precious metals retailer, APMEX. Read more one OneGold redemption here.
Transparent Pricing
For new investors, it is hard to know if they are getting a fair price on BullionVault. When purchasing or selling precious metals, you may be transacting with BullionVault or other customers. Depending on how you input your order, you may end up overpaying when purchasing metal or selling your metal for below-market prices.
OneGold's platform was designed to be fully transparent and easy to understand. When purchasing metals on OneGold, customers are always dealing with one party – OneGold. Customers can buy gold, silver, or platinum at the current spot price plus a small premium. When it is time to sell, OneGold will purchase the metal back minus a small premium below the current spot price.
Gold Guide
A guide to investing in gold.
Platinum Guide
A guide to investing in platinum.