Physical Redemption
Take possession of physical precious metals easily. The combined efforts of APMEX and OneGold give investors unparalleled convenience, safety, and security.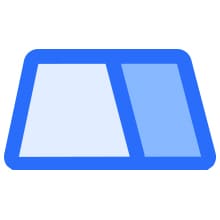 When purchasing any of our products, you own physical metal held at your preferred location. While you maintain direct ownership, the physical product being held for you may vary. Most often, you maintain fractional ownership of larger bars such as kilo bars or London Good Delivery Bars. Our vaulting partners cannot facilitate delivery of these types of products. Instead, we offer redemption through APMEX.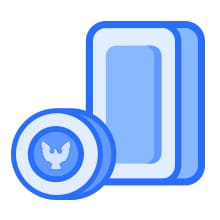 Redeem allows you to convert your vaulted gold, silver, or platinum to physical metal delivered to your address. In doing so, you are selling the vaulted holdings at the current market rate and applying the resulting cash balance to the redeem order. When selling, you will receive the current bid price minus 0.30%.
Redeem orders are typically shipped within one business day and are shipped free of charge to addresses within the U.S.
International orders will often require a shipping fee. Here is a list of countries we can ship to, along with fees specific to each.
If the account is funded via credit/debit card, PayPal or ACH, the funds need to be on the OneGold account for 60 days before they may be used for redemption. You may withdraw these funds at any time provided they are sent to the originating account.
If for any reason your redeem order is cancelled, OneGold will deposit the cash value of your redeem order into your OneGold account cash balance.
Before redeeming, verify your account. You may do so from the "verification" section of your account.