OneGold vs Goldmoney
Transfer from Goldmoney to OneGold to earn up to $1,000
Goldmoney and OneGold allow investors to gain exposure to precious metals investing, but OneGold offers several advantages. OneGold offers an intuitive and easy-to-use platform with transparent pricing.
By joining OneGold, customers have peace of mind that there will not be any hidden fees and enjoy the benefits of lower transaction costs and storage fees.
We are so confident that you will love the simple and easy-to-use OneGold platform, that we are willing to ease the transition. You can earn up to $1,000 on your first purchase.
It's as easy as 1, 2, 3. All we need is:
The name of your current gold investing platform
A copy of your latest invoice or statement
The amount you plan on initially depositing into OneGold
Transparent Pricing
Goldmoney has an abundance of add-on fees charged such as monthly minimum storage fees, inactive/dormant fees, withdrawal fees, prepaid card fees, vault exchange fees, currency exchange fees, and more.
OneGold's minimum storage charge is $20 per year, compared to Goldmoney's $120 per year. For a $5,000 account, customers could save up to 83% on storage fees per year with OneGold!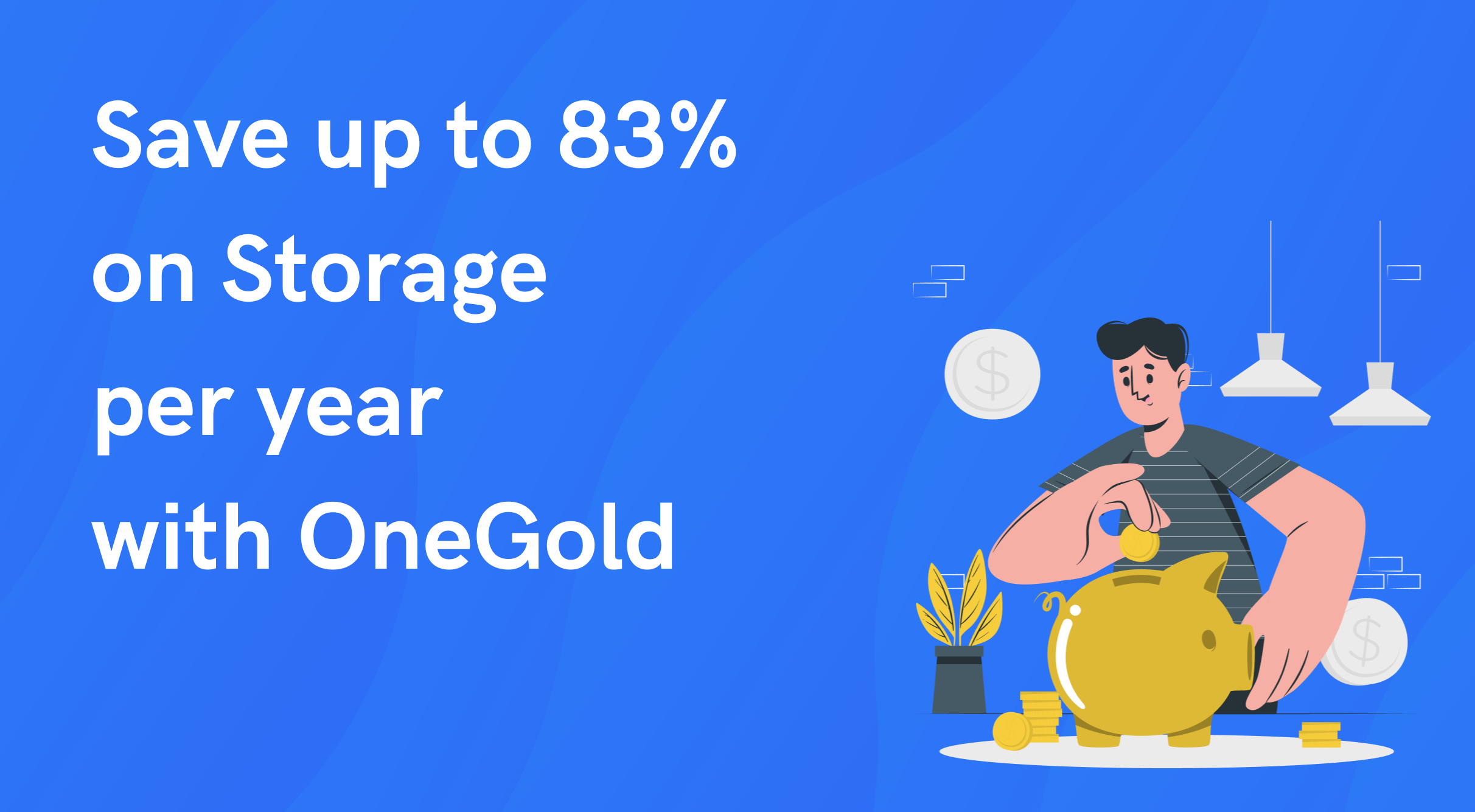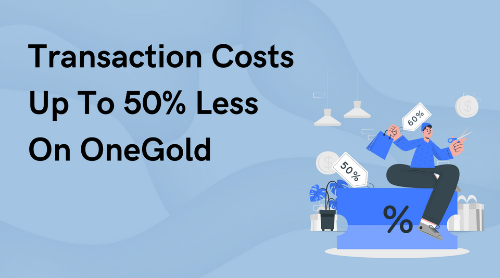 Lower Transaction Costs
Most investors new to precious metals investing do not understand all the transaction costs associated with buying and selling metal. There is a bid-ask spread or the difference between the price you can buy an ounce of gold or silver at minus the price you can sell an ounce of gold or silver at. There is a buy premium, or the amount paid above the gold or silver price when purchasing metal. And there is a sell premium, or the amount paid under the gold or silver price when selling metal.
Compared to Goldmoney, the transaction costs are 50% less on OneGold!
Mobile App
One distinct advantage of OneGold is an easy-to-use mobile app. Today, most people are using their smartphones to access the internet, check emails, and even manage their investments. OneGold's mobile app gives investors immediate access to live spot prices and the ability to buy or sell precious metals in a matter of minutes.
Physical Redemption
While Goldmoney does allow customers to redeem their holdings for physical metal, the process is cumbersome and not user-friendly. Customers must coordinate any redemption through a live agent via email or a phone call. Customers are limited to a narrow selection of products and must wait for the agent to build a quote and send payment instructions. After all of this has been completed, the order will be shipped.
OneGold on the other hand offers customers an online redemption program similar to many of the most popular e-commerce platforms. Simply visit our redeem page add the products you wish to redeem into your cart and your order will be shipped within one business day, by the world's leading precious metals retailer, APMEX. Read more about OneGold redemption here.
Gold Guide
A guide to investing in gold.
Platinum Guide
A guide to investing in platinum.